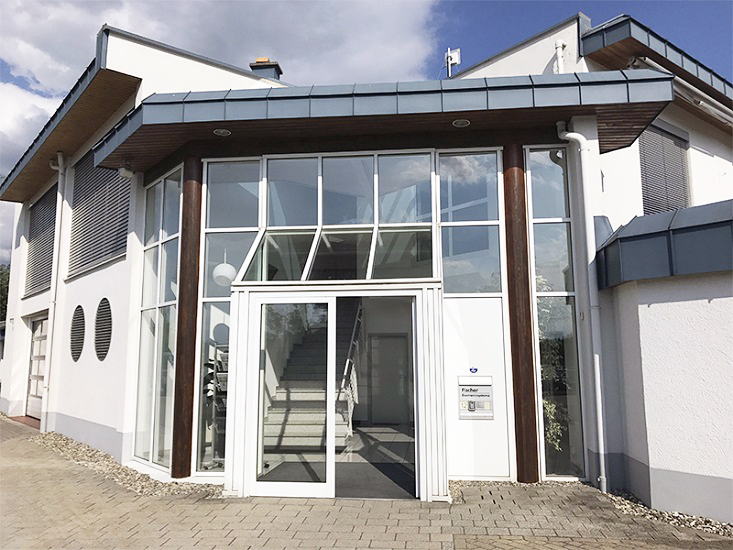 Fischer Electronicsysteme GmbH & Co. KG
Heinrich-Hertz-Strasse 12
78052 Villingen-Schwenningen
Germany

Phone: +49 (0)7721 8858-0
Telefax: +49 (0)7721 8858-68
Email: salesfischer-electronic.de
Commercial register:
Local court Freiburg i.Br. HRB Nr. 602268
VAT-ID-No: DE 156639460
D-U-N-S ® Nr.: 318572500
General Partner:
Fischer Electronicsysteme Verwaltungs GmbH
Company's registered office: Villingen-Schwenningen, Germany
Local court Freiburg i.Br. HRB 601803
CEO: Dipl.-Ing. Lutz Klusekemper

Person responsible for the website content in accordance with
§10 Para. 3 MDStV:
Dipl.-Ing. Lutz Klusekemper

This site complies with all the requirements stipulated in §6TDG

Disclaimer
The content of our website has been compiled with meticulous care and to the best of our knowledge. However, we cannot assume any liability for the up-to-dateness, completeness or accuracy of any of the pages. Pursuant to section 7, para. 1 of the TMG (Telemediengesetz – Tele Media Act by German law), we as service providers are liable for our own content on these pages in accordance with general laws. However, pursuant to sections 8 to 10 of the TMG, we as service providers are not under obligation to monitor external information provided or stored on our website. Once we have become aware of a specific infringement of the law, we will immediately remove the content in question. Any liability concerning this matter can only be assumed from the point in time at which the infringement becomes known to us.
Our website contains links to the websites of third parties ("external links"). As the content of these websites is not under our control, we cannot assume any liability for such external content. In all cases, the provider of information of the linked websites is liable for the content and accuracy of the information provided. At the point in time when the links were placed, no infringements of the law were recognisable to us. As soon as an infringement of the law becomes known to us, we will immediately remove the link in question.
Copyright
The content and works published on this website are governed by the copyright laws of Germany. Any duplication, processing, distribution or any form of utilisation beyond the scope of copyright law shall require the prior written consent of the author or authors in question.
nsofar as contents from this website are not created from the operator,all copyrights from third parties will be noted. Contributions by third parties are identified as such. Nevertheless if you should become aware of a copyright violation werequest that you notify us accordingly.
Image Sources
https://de.fotolia.com
39844440 - © bastos / Fotolia
46488267 - © KB3 / Fotolia
83537934 - © sorapolujin / Fotolia
161157457 - © stefanasal / Fotolia
197497172 - © pixelkorn / Fotolia
206890824 - © carballo / Fotolia
860379 - Pexels
1265902 - Pexels